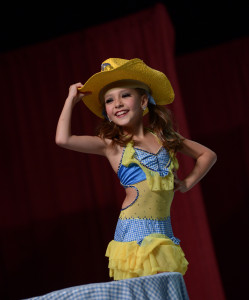 One of the many things that make The Dance Authority a special place to dance is our commitment to our community. As part of TDA's Omaha Community Involvement, our dancers perform in local festivals, fund-raisers, and community theater events multiple times per year.
By dancing and performing around the Metro, our dancers get additional hours of practice, get to have fun performing in non-competitive situations, and give the community something to be proud of.
TDA in the Omaha Community:
Our dancers have been featured in professional productions like Ballet Nebraska's The Nutcracker and have garnered critical acclaim for their roles in the show. TDA dancers and Director, Mindy Murphy, have also been involved in the Miss Omaha Pageant for three consecutive years, training their contestants and other performers in the art of dance. We're proud to be a part of the Omaha dance community and we look forward to performing soon at an event in your area. If you or your dancer would like to be a part of the studio and take advantage of these opportunities, click the contact us button and we'll be in touch to answer any questions that you may have.