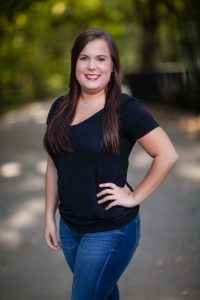 Becca Odom began dancing in Omaha at the age of three, moving into competitive dance at five through high school. She has spent a number of years teaching students in preschool through older competitive levels, specializing in tap choreography.
Becca attended Concordia University where she was on dance team for four years and was not only a choreographer but named captain her senior year.
Becca currently lives in Omaha where she is working as a pre-school teacher. She integrates creative movement classes into her curriculum and offers dance classes at the school as well.
Becca is thrilled to be a part of the TDA staff!
Classes I Teach:
Move & Groove
Tiny Tots
Rising Stars
Triple Threat