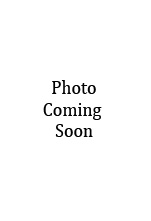 Natasha Grimm
Natasha Grimm is a trained and versatile dancer/instructor with a strong passion for performing, teaching and fitness. She has trained on scholarship with Kansas City Ballet and Manhattan Dance. As well as having the privilege of working with many notable choreographers and dance instructors.
Natasha started her professional dancing career at the age of 19 with Omaha Theater Ballet. Natasha is currently a professional ballet dancer with Ballet Nebraska. You may have seen her on stage as the Sugar Plum Fairy in "The Nutcracker", the Coral Snake in Omaha Theater Ballet's "The Rainforest" or Titania in "A Midsummer Night's Dream". The Omaha World Herald has said she "danced with an amazing amount of serpentine elasticity". The examiner has also noted that she was one of "the most lithe and physically appealing dancers to grace the stage".
Natasha has enjoyed performing with the Omaha Symphony and Opera Omaha. She has taught many genres of dance including ballet, jazz, lyrical, tap, hip-hop and contemporary. Natasha is also a certified Zumba and Pilates instructor.
Sorry, the comment form is closed at this time.